New Feature: Automate Watchlists
Making it easy to view & manage your smart contract created tasks
Viewing your tasks
After your smart contract has created your Automate tasks, you need to be able to monitor them, view metrics, and check for any issues. Watchlists enable you to tell Automate the addresses of the smart contracts that you are using to create tasks, subsequently gathering all your programmatically created tasks into a handy watchlist.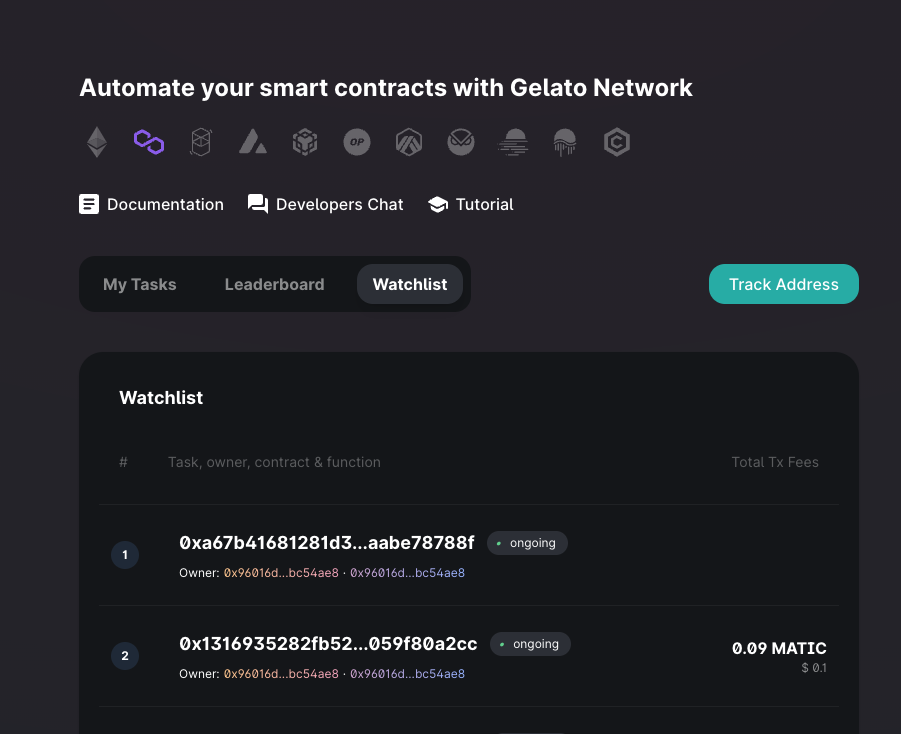 How do I create a Watchlist?
In the new Watchlists section, simply click the Track Address button and enter the address of the smart contract you are using to create tasks. You can add as many Watchlist addresses as you need.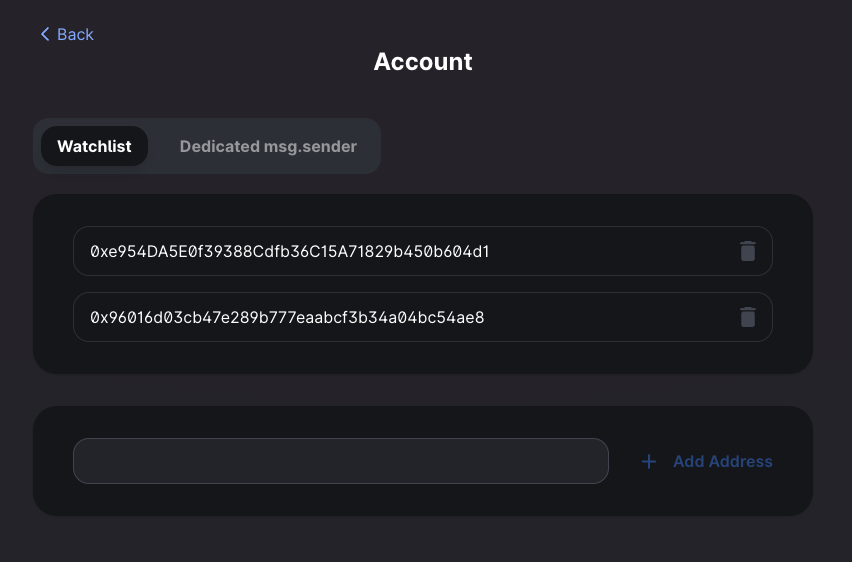 Watchlists are tied to your wallet address so you may need to sign a message to log in and get started.
Just the start!
We've got many exciting features in the pipeline to make it even easier for you to use Automate and gain insights on the performance of your tasks, all of which will help you focus on building the best application/s for your users.
Got a suggestion for a feature?
Let us know here, we'll be delighted to hear it and build it into our roadmap. Join the Gelato Discord for support and developer discussions.